As a school kid on a bicycle growing up in Kollam, my hometown, even Cochin (Kochi today) whenever we visited during school holidays, vacations, family weddings or funerals felt like a metropolis. As we drove over huge bridges built across water expanses with shoreline Chinese fishing nets, the port-side parks and island towns and quaint walks through ancient Jew Street, the glimmer from neon lights that reflected off rain-washed Cochin city streets added to the electric night feel of a buzzing city. Then Bangalore to me, as a young kid was more of the city feel of Cochin. But on a bigger scale. This time broader tree-lined roads, massive parks, pavements and all those neon lights flashing like beacons across the city skyline.
Those flashing, ever moving or plain still neon lights in brilliant colours were my first fascination for brand names. When I later saw them in the newspapers or magazines I could make that connect. I actually wished I had our family name flashing from a neon in all seven colours of the rainbow. That would make me feel cool and I could point it out to my school mates. Just another school boy daydream, like countless others I had, all of them were laid to rest in the 'Schoolboy Day Dream Graveyard.'
One of those historic neon signs was of Hotel Woodlands.
Unlike Hotel California – the song (I just can't bear hearing that tune anymore; I've heard it till I lost count) that hit the international charts and my cassette player in Kollam during the summer of 1975, the Hotel Woodlands sign in green neon was etched in my mind in those times. As a name or brand I will never forget, it made the Eagles and their tune 'Hotel California' look young today. Hotel Woodlands preceded the Eagles by a clean 35 years! The laid back Hotel Woodlands on Cochin's M.G. Road, the iconic Woody's in Chennai, more greener than the American Consulate close-by, and my family that still swear by the classic Woody's Veg restaurant, bang in the middle of Commercial Street in Bangalore. A self service restaurant with bar stool and lounge seating, I am a big fan too – especially their sambhar. There is something special about it even now.
So I chanced upon the casual 'Food Market' when we went to the Ritz Carlton for the special brunch affair at their 'Market' restaurant last week. What caught my eye were the wares of the 'UDUPI KITCHEN' on display. Their packaging in small Kora cloth bags with coloured ribbon strings contained spice mixes for cooking up a range of Karnataka dishes like Chitranna, Bisi Bele Bhath, Kundapur Curry, and so on. I picked up 3 cloth bags of Rasam spices, Kara Dosa and Udipi chutney powder.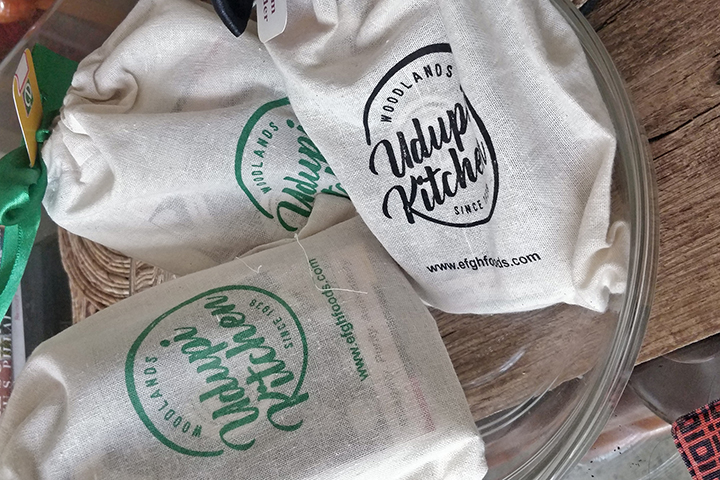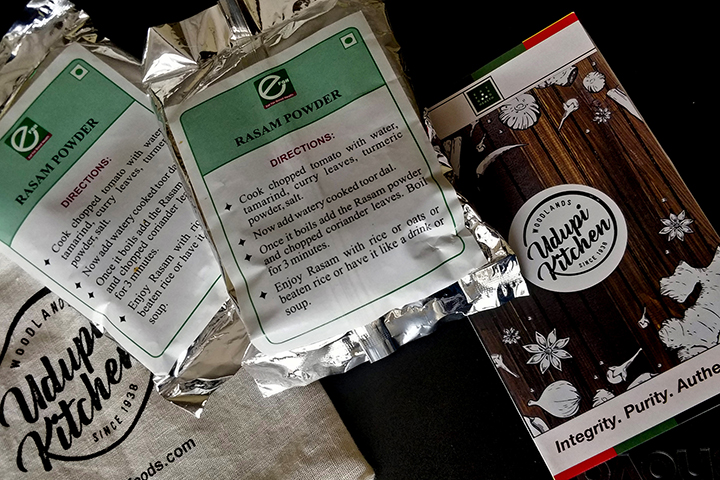 A rasam to me could be mixed in with rice for a meal or just plain sipped like a tomato soup with roaring southern spices. Call it digestive or aperitif, I love drinking hot rasam. And when I opened up the UDUPI KITCHEN rasam mix, the smells took me straight to a traditional Udupi home kitchen where a rasam was bubbling and begging to be taken off the fire.
Smells are the essence of cooking. They are the signals of the varied stages of home cooking. Ask any grandmother. As the traditional instructions on the pack mentioned, I used watery cooked toor dal, a pinch of turmeric, fresh tomatoes, tamarind puree, jaggery powder, green chillies, curry leaves, and coriander leaves.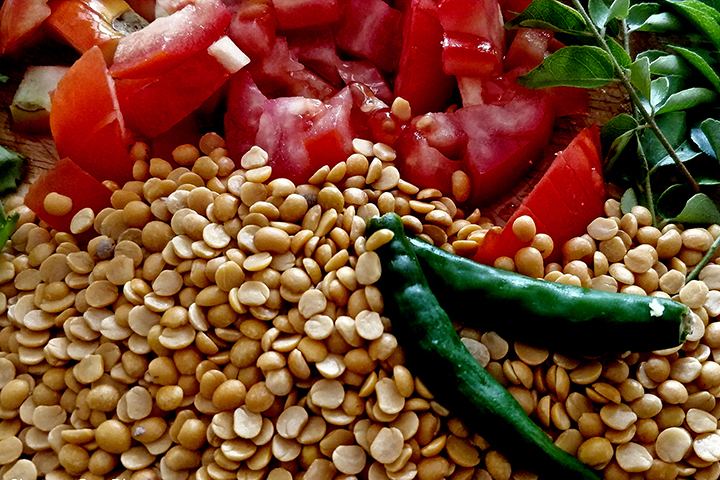 The rest of the flavours of the rasam came from the spice powder in the UDUPI KITCHEN packet. The rasam was totally flavourful with the twist of Udupi in a Kerala rasam. I sipped it like a hot soup and also had it with rice. And at the end of the meal, I sipped another glassful. My Kerala rasam had taken on another delicious avatar.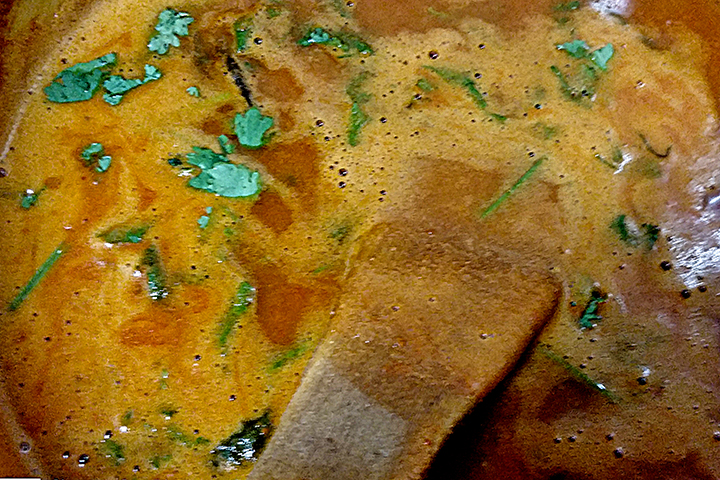 From the 'Granddaugter of Woodlands and Dasaprakash' ran the graphic of their website www.efghfoods.com.
My school kid neon brand fantasies were right even today.
Stay or eat at WOODLANDS but never end your meal without a DASAPRAKASH icecream was our school excursion motto as the route was standard. Bangalore, Mysore and Ooty.
Till next week then, when I cook up a masala dosa with a twist, I wish you happy cooking from my kitchen which strangely smells like an Udupi home!
---
About the Author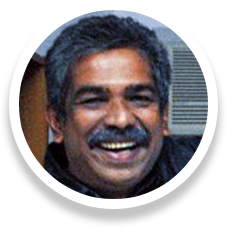 Monu Danesh Surendran works for a retail organization in Bangalore and heads it online and branding division. He is a foodie by passion and therefore tries his hand at stuff in his home kitchen. While not dabbling in cooking during his days off he likes his music and of course trying out food. He prefers home cooked cuisine though restaurant fare guarantees a good outing with friends.
More from the Author'