Why I got to preparing my 'Historic 100 list' of 100 year old landmarks in my hometown, Kollam, Kerala was to highlight my school's history in relation to the history of the town where it was established. It could be any landmark structures – buildings, schools, colleges, institutions, shops. Even homes. But excluding religious structures. (Some of the temples were over 1000 years old.)
Naturally, the Kollam beach with its never ending golden sands, nor the pristine Ashtamudi lake with its still waters, sadly did not qualify to be vintage landmarks of my hometown Kollam. They were natural wonders. They still are.
And so, sure enough, the iconic red and white striped light house on the Tangasseri shoreline, commissioned in 1902 made the list. And surprisingly, the Kollam railway station built in 1904 by Sree Moolam Tirunal Rama Varma the then Maharaja of Travancore also qualified.
It wasn't rocket science to figure out why landmarks are called so.
They were on land and easy to identify.
And these two were over 100 years old.
I now had a functioning lighthouse that signaled ships to safety for years and a railway station which triggered dreams of travel and stakes claim to be the 2nd longest railway platform in the world.
Both well over a century old.
But I needed one more hometown icon that had the legacy of 100 years to complete my list.
My passion for food ensured I ended up sorting through hotels, restaurants and shops that could claim a 100 year old heritage.
And it was then that I chanced upon CROWN BAKERY. (Since 1920 said the signboard).
Being established in 1920, this iconic bakery was just turning 100 in the new year of 2020!
I had just discovered that this bakery was turning a century old.
I had found my third landmark.
Every schoolboy (I was one who fondly remembered this Bakery) had memories of CROWN BAKERY. The name CROWN we imagined was 'By appointment to the Queen of England', to whom the British rulers of Tangasseri reported to. And the beautiful Tangasseri port and surroundings being a British ruled bastion, the Anglo – Indians residing there also bought their baked goodies from here adding mythical credibility to the British charm of the name.
It was CROWN BAKERY that was responsible for giving baked bread its due slot in eating habits of Kollam folks. The advent of the diffusion of Portuguese and British influenced cuisine soon found their place on dinner tables in Kollam. Grandmothers were cooking up succulent Fish Moilees in coconut milk – The whole black pomfrets floating in a greenish, flowing gravy topped with tomatoes and green chillies.
The Classic Mutton Stew was also a main dish that everyone looked up to.
Succulent mutton pieces in a mildly spiced coconut milk stew.
But, both these iconic Portuguese influenced dishes demanded they be eaten with Bread.
And CROWN BAKERY strategically located in the Lekshminada junction baked the breads.
Hundreds of loaves.
Whole or sliced.
CROWN BAKERY's wood fired ovens baked the first of the breads and cakes that slid into the people's eating styles and tea time snacks took on a whole new avatar.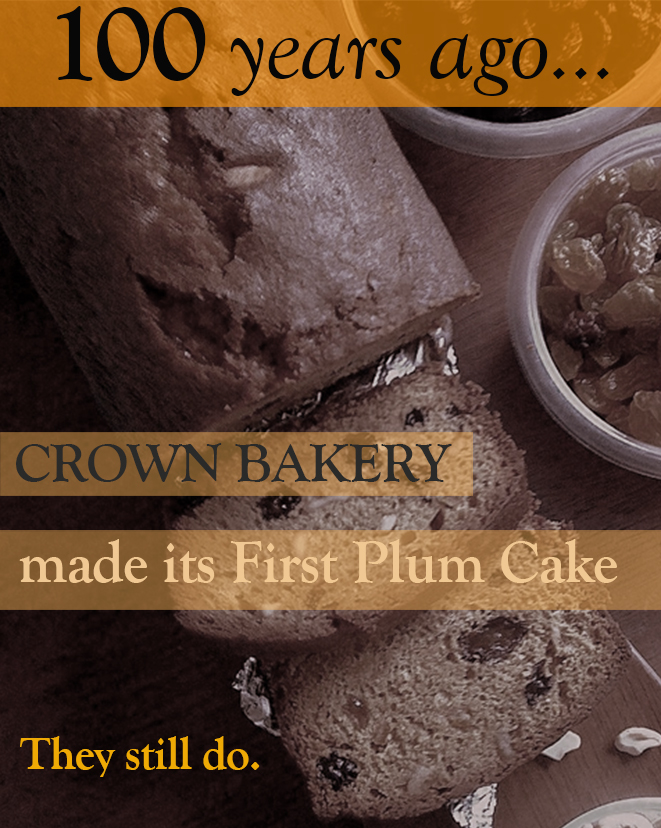 The Bakery as we knew was responsible for establishing the British tea-time snack affair into the town's cuisine. Bakery time was after school was out, and when town folks left offices a bit early to pick out the fresh goodies on offer and share them when they reached home. Tea time related to Bakery time and vice-versa.You could either buy them from the Bakery or have it delivered home if you were within delivery range.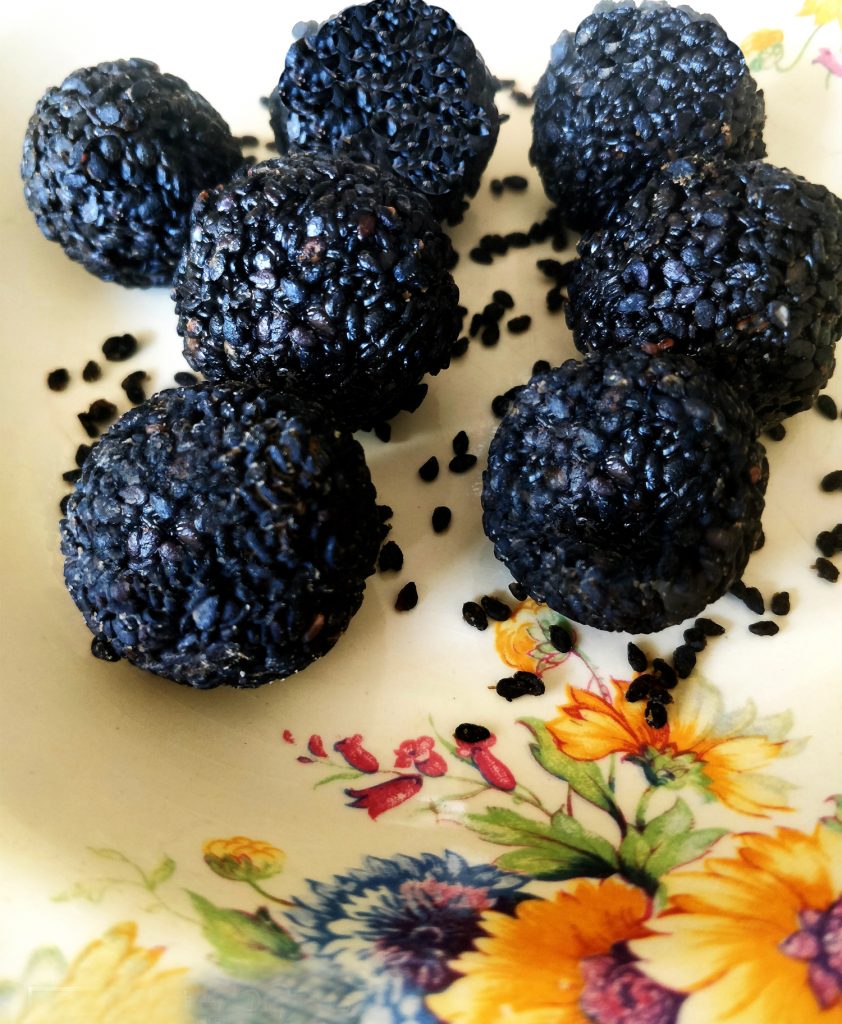 It wasn't long before CROWN BAKERY evolved into baking cakes, pastries and other baked delicacies. While they baked puffs, cakes for all occasions and created their classic fruit salad and icecream sodas, they also mastered the art of creating Kerala ethnic sweets and savouries too.
Black Halwas made with the purest of ghee and jaggery, Stuffed Banana fries and spicy mixtures rubbed shoulders with layered, salted biscuits, cookies and cutlets. Back when I  was in school, their buns, cakes, breads, sweets and savories were purchased daily from the outlet which emitted delicious baked aromas or they ensured we were 'Home Delivered' the freshly baked goodies to our houses by tea time.
This was decades before technology applications used delivery boys on two – wheelers reaching our foods to home and offices! Back then, it was the ringing of the bicycle bell that CROWN's deliverymen on bicycles which heralded tea time in the neighbourhoods of erstwhile Quilon town. As we children gathered around his wooden goodies box, the mamas and grandmamas would choose the baked goodies for the day as the delighting aroma of baked sweetness wafted around. It was also time for the neighbours to gather around and exchange small talk as they picked up CROWN BAKERY goodies. It was a matter of pride for their founders and deliverymen (as the urban legend goes) to see that all the wooden boxes came back empty to the Bakery after their daily dispatch rounds.
Only the aromas remained in the boxes!
But come Christmas season, CROWN BAKERY became renowned over the years for their Christmas cake, varieties of iced cakes and of course their iconic Plum cake.
But this year was special!
To coincide with reaching their centennial 100th year of existence, CROWN BAKERY has launched a Rich Plum Cake in an iconic branded tin container to highlight their continuing legacy. The beautifully designed round tin will surely remind you of the days of old when after the cake was eaten, grandmothers and mothers would use the empty container to safe keep knick knacks or needles and thread rolls.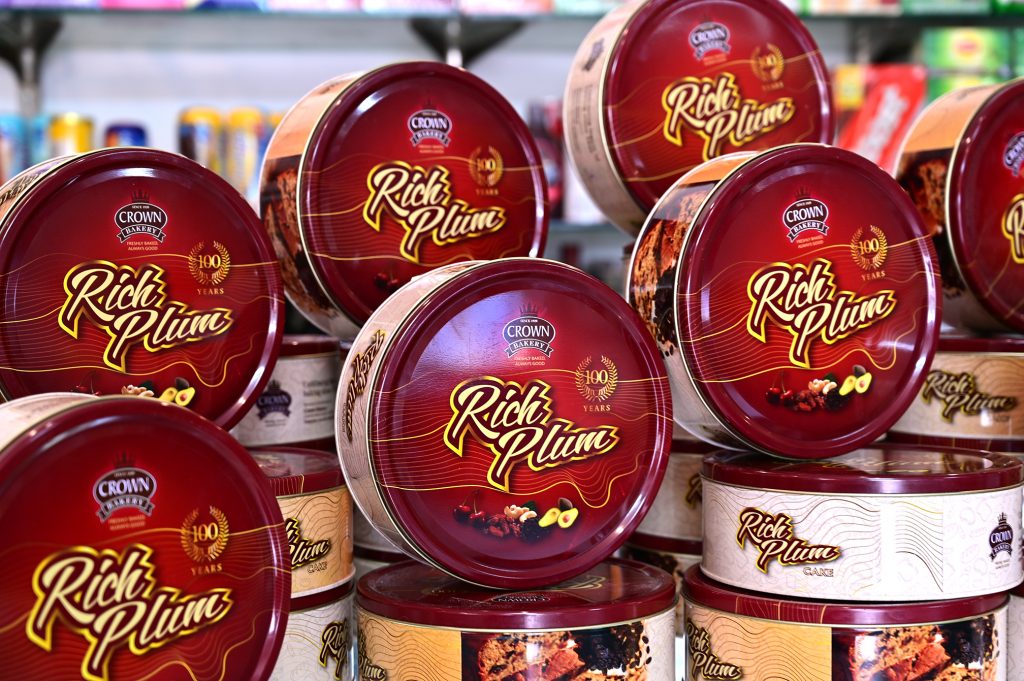 As I bit into this Rich Plum Cake filled with plums, prunes, raisins, assorted dry fruits and dried orange peels, I reminisced of school days when everyone in town exchanged Christmas cakes as gifts and whenever we walked into a neighbourhood Christian home, we were welcomed with a slice of Plum cake and wine.100 years later, CROWN BAKERY still holds its deserved place in Kollam town with its history of baking for the people.
One look at the Anniversary cake tin reminds one of the red colour of the iconic lighthouse and the excitement of Kollam's railway station with its 'far as you can see' platform.
CROWN BAKERY has rightfully earned its place now as a landmark in Kollam after a century of 'Baking the Difference!'
---
About the Author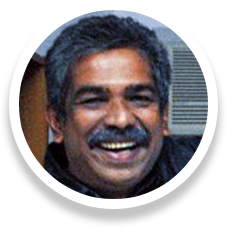 Monu Danesh Surendran works for a retail organization in Bangalore and heads it online and branding division. He is a foodie by passion and therefore tries his hand at stuff in his home kitchen. While not dabbling in cooking during his days off he likes his music and of course trying out food. He prefers home cooked cuisine though restaurant fare guarantees a good outing with friends.
More from the Author'