You want to change your life?
This video will show you how to let go of your past and create your future. Your past doesn't equal your future, so you can actually recreate a new life, a new future. Your past life made you who you are so you can look back to your past but don't stay stuck in it.
Look forward and live the life you desire!
Get in touch
About Rachel Smets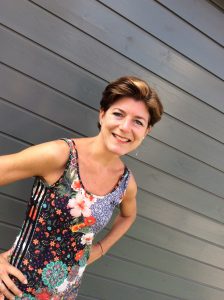 Breakthrough coach, TEDx speaker, author, YouTuber, online course creator and culture trainer.
Rachel helps ambitious people change from STUCK to their desired FREEDOM.
Find Clarity, Confidence and Create your next step to live the life you desire.
Rachel is dedicated to inspiring people to live their freedom lifestyle. Having lived and worked in several countries, she has learned to turn every challenge into a new opportunity.