Loneliness is proof that your innate search for connection is intact.
The number of people feeling lonely is HIGH, so if you're one of them, you are not alone.
Does it mean you must force yourself to go out and be with people❓ NO!
The opposite of loneliness doesn't have to be being surrounded with people.
After watching this video you will understand the difference between ALONE and LONELY, between the objective fact and subjective emotion.
In this video I talk about 5 WAYS to become more comfortable and confident alone:
📌Remember:
"You cannot be LONELY if you LOVE the person you are alone with."
Wayne Dyer
🎥 🎥 Watch this video. START Connecting with YOU 
📌Life is too short. START living NOW
---
➺➺Are you ready for CHANGE?
➺➺If you're ready to change but FEAR is holding you back, this video will help you get unstuck:
Here's a Free video training with 7 proven steps to change your life.
---
Get in touch
About Rachel Smets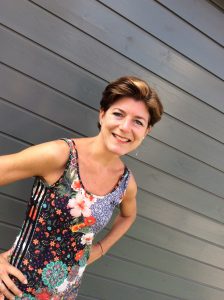 Breakthrough coach, TEDx speaker, author, YouTuber, online course creator and culture trainer.
Rachel helps ambitious people change from STUCK to their desired FREEDOM.
Find Clarity, Confidence and Create your next step to live the life you desire.
Rachel is dedicated to inspiring people to live their freedom lifestyle. Having lived and worked in several countries, she has learned to turn every challenge into a new opportunity.