In this video you will learn how to change your life, create great relationships, do what you really love, or finally reach your goals.
Find out how you can break through your stuckness with one simple habit. If you have ambitions in life, but fear is holding you back, you may need to step out of your comfortzone so that you can create the life you desire. Watch this video and start that ONE simple habit today!
Are you living your freedom lifestyle? I hope to inspire you to get unstuck and create the life you desire too.
Find the video IMPROVE YOUR LIFE With ONE Simple HABIT here
Are you living a FULFILLED LIFE?
If not, you may need change your choices.

If you're still STUCK, I would love helping you get UNSTUCK
Just comment or message me and let's talk.
Tell me what your next step is that you can take TODAY!
Enjoy creating the life you desire!
About Rachel Smets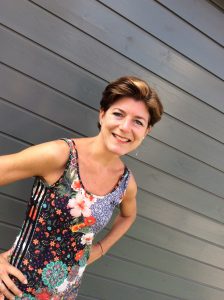 Breakthrough coach, TEDx speaker, author, YouTuber, online course creator and culture trainer.
Rachel helps ambitious people change from STUCK to their desired FREEDOM.
Find Clarity, Confidence and Create your next step to live the life you desire.
Rachel is dedicated to inspiring people to live their freedom lifestyle. Having lived and worked in several countries, she has learned to turn every challenge into a new opportunity.