Are you:
feeling STUCK in your current daily routine
realizing that life is passing by and you want more out of life
wishing to quit your current job/career, but afraid to let go of paycheck
overwhelmed by ideas and no idea what to do first

Any of the above can be causing stress, frustration and FEAR of the unknown future.

In this video you will find 4 powerful steps to help you get UNSTUCK in your life and be well on your way to create the life you desire.
These steps have been proven successful to transform the life of my clients and now it's your turn to create the life you're meant to live.
About Rachel Smets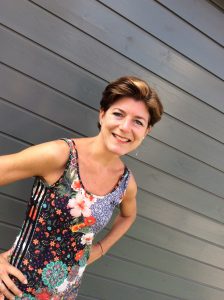 Breakthrough coach, TEDx speaker, author, YouTuber, online course creator and culture trainer.
Rachel helps ambitious people change from STUCK to their desired FREEDOM.
Find Clarity, Confidence and Create your next step to live the life you desire.
Rachel is dedicated to inspiring people to live their freedom lifestyle. Having lived and worked in several countries, she has learned to turn every challenge into a new opportunity.