OWN YOUR LIFE. Stop Shoulding or Pleasing Others Expectations.
Stop wasting your time, life it too short. Life your own life and start creating it right now.
In this video you will understand that it's possible to redesign your life if you stop doing what others expect from you.
Take charge of your own life today. Take responsibility. I used to be stressed in a job that I hated, because I felt "I should" do it.
Luckily I realized l can CHANGE and live the life I want, a life that makes me fulfilled and happy. You can do it too! Watch this video so that you become inspired to create the life you desire.
Enjoy! You CAN create the LIFE you desire. 
Living a confident & freedom lifestyle has been my goal and I'm achieving my dream to travel and live in many different countries. Are you taking steps towards your purpose?
Get ready to take your next step today towards your transformation and dream life!
If I can do it, so can you.
---
About Rachel Smets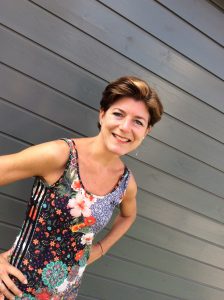 Breakthrough coach, TEDx speaker, author, YouTuber, online course creator and culture trainer.
Rachel helps ambitious people change from STUCK to their desired FREEDOM.
Find Clarity, Confidence and Create your next step to live the life you desire.
Rachel is dedicated to inspiring people to live their freedom lifestyle. Having lived and worked in several countries, she has learned to turn every challenge into a new opportunity.