It's Christmas time in Brisbane Australia. ☀️What I wish I knew before I went down under
.
It's NOT about bringing sunscreen
It's NOT about Kangaroos or Koala's
.
This is what I didn't know and found out the first days.
In this video I'm sharing my insights and TIPS that I really hope will help you when you travel to Australia.
📌Summer and Christmas in Australia 📌
➺➺Are you ready for MORE FREEDOM in Your life?
➺➺If you're ready to change but FEAR is holding you back, this video will help you get unstuck:
Here's a Free video training with 7 proven steps to change your life.
https://www.rachelsmets.com/sign-up-get-unstuck-free-video/
---
About Rachel Smets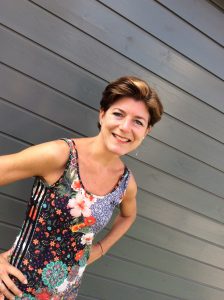 Breakthrough coach, TEDx speaker, author, YouTuber, online course creator and culture trainer.
Rachel helps ambitious people change from STUCK to their desired FREEDOM.
Find Clarity, Confidence and Create your next step to live the life you desire.
Rachel is dedicated to inspiring people to live their freedom lifestyle. Having lived and worked in several countries, she has learned to turn every challenge into a new opportunity.